One of the most popular uses for medlars is making medlar jelly, and the high levels of pectin in the fruit make this an easy process.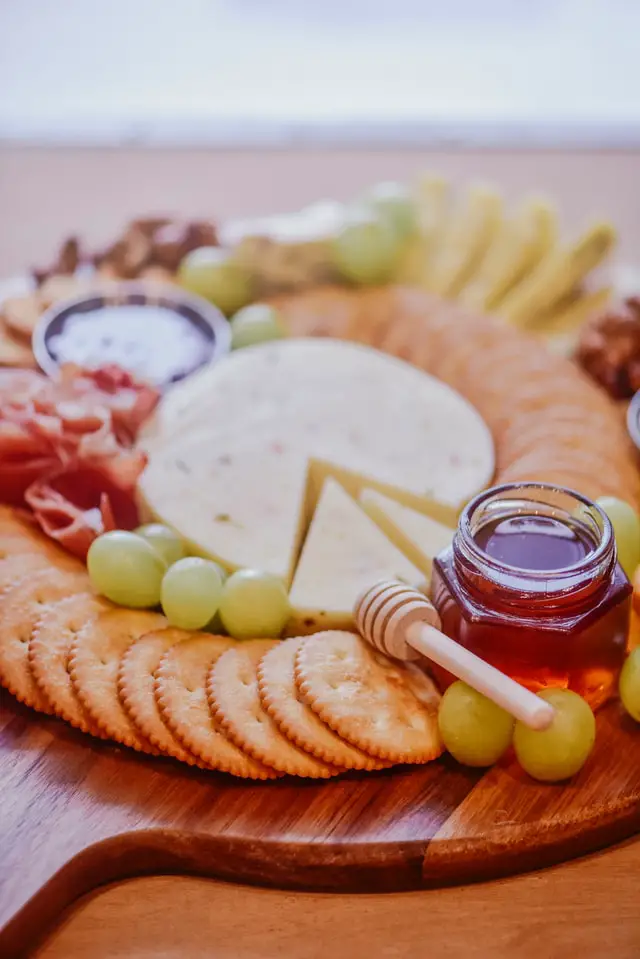 Medlars are rich in a whole host of vitamins and minerals which boost your immunity and the fibre content aids a healthy digestive system. Medlar trees have increased in numbers over recent years due to a rediscovery of this exquisite fruit.
Medlar fruit has such an interesting background, yet so many people today have not sampled or even heard of it. It's unusual shape, texture, and taste further add to the intriguing nature of this delicious fruit.
---
What Does Medlar Jelly Taste Like?
You may well wonder what this ancient and mysterious fruit tastes like as you can't readily purchase this fruit locally. Many people liken its taste to that of stewed apple and the consistency is definitely akin to this. Other comparisons are toffee apples and similar to sweet-tasting dates.
Medlar jelly has a spiced apple flavour that has hints of cider. The flavour is subtle with hints of cinnamon and allspice and in no way overpowering. Medlar jelly has a unique taste that can really only be appreciated by sampling it for yourself.
---
What Should I Eat Medlar Jelly With?
Medlar jelly is fascinating and versatile – it can be eaten with a range of meats and cheeses and compliments them wonderfully. This easy to make preserve will complement a cheese board during any season.
Your only problem once reading our recommendations will be deciding which one to try first!
---
Meats
You won't be short of delicious inspiration when it comes to marrying medlar with meats, there are many great pairings to enjoy.
Cold meats go particularly well with medlar jelly – imagine a tasty homemade ploughman's lunch with a selection of cold meats.
Roast meats like pork and chicken also compliment medlar jelly and it is great served with pates and crackers.  Medlar jelly also makes for a great addition to a festive cheese board, the spiced flavours are perfect for the season.
If you love making your own gravy with roast dinners, stir a spoon of medlar jelly into it for an extra layer of flavour.
---
Cheeses
You can enjoy medlar jelly with a range of hard and soft cheeses. Some of the best cheeses to serve with medlar include cheddar and blue cheese.
The spiced apple flavours add a unique twist on your run of the mill cheese board and they will complement most cheeses.
Invite the neighbours over, open the port and present them with your medlar jelly and cheese board – it will have everyone talking!
---
Medlar Jelly Recipe – How to Make Your Own
Medlar jelly is really not difficult to make. The fruit is high in pectin, and the jelly is low in ingredients. You can make this unique preserve with very little effort.
What You Need:
Bletted medlars
Firm medlars or crab apples (for the jelly to set)
2 lemons
2L of water
800g of sugar
What To Do:
Store your medlars until they have completed their bletting process.
Before using, remove any leaves and check for any damaged fruit.
Slice your medlars in half long ways and pop into a large saucepan of cold water.
Cut the lemons in half and add to the medlars in the saucepan.
Repeat this process with the apples.
Bring the saucepan of water to the boil and then reduce the heat, letting it simmer for one hour.
Check on the water throughout this hour and make sure there is enough to cook with.
You can stir the fruit occasionally but do not overstir it.
Remove the saucepan from the heat and pour the contents into a jelly bag over a bowl or jug.
Let the juice drip through naturally, this can take some time. You can squeeze occasionally to speed this part up.
Prepare a clean saucepan and pour the juice from the jug into the pan.
This should be boiled quickly and constantly for around 6 minutes.
At this point, add the whole amount of sugar to the liquid and stir until it has dissolved.
Boil this for 2 minutes and then you can transfer your liquid to jars or bowls.
Leave on the counter to cool completely.
You can then store your medlar jelly in the fridge until you want it.
Fuss free flavours has a great in depth guide with step by step pictures showing how to make medlar jelly.
Our guide on what to do with a medlar glut has more reciple ideas.