Both blackcurrants and redcurrants are one of the easiest fruits to grow in your garden.  This can mean that you have  way more currants than you can ever really get through at one time. Don't panic though – you can freeze these delicious summer berries. This will come in super handy at a later date should you want to rustle up some cakes, smoothies, jam, or pies.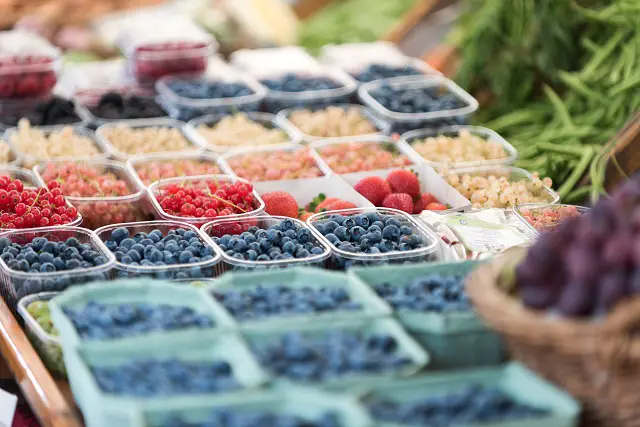 ---
Preparing Fresh Blackcurrants and Redcurrants For The Freezer
To prepare your black and redcurrants for the freezer give them a wash to remove any bugs or dirt that may be on them. There's no need to top and tail them – that's down to personal preference.
Our Top Tip:
Sometimes redcurrants and blackcurrants can taste a little tart on their own so adding them into portions with other fruits can compliment them. Why not freeze bags of the currants together with strawberries and grapes?
Another tip we can offer is to sprinkle a little sugar on them when freezing them, or popping sugar into the freezer bags. Shake these bags well before popping them in the freezer.
---
How Should Blackcurrants and Redcurrants Be Frozen?
As is the case with many fruits, you'll want to flash/open freeze the fruit first so that they retain their shape and texture and don't all stick together in one big clump. You can freeze them using other methods though that suit, such as freezing as a compote or jam.
Freezing Them Fresh
It's very easy to freeze your blackcurrants or redcurrants fresh and this is very handy for the likes of desserts, cereal toppers, and smoothies.
Wash the fruits gently to clear off any debris.
Remove the stalks too.
Prepare a tray layered with some baking paper and spread the redcurrants and blackcurrants out.
Pop them into the freezer and leave them to freeze overnight.
In the morning, simply scoop them up and pop them into freezer bags.
Label the bags with the date and use them within 10 months. After 10 months they will begin to lose their taste.
Freezing Compote
You might prefer to freeze your currants as a compote which works well too. This can be used in jam, for cakes, and you can stir some into your natural yoghurt.
Prepare your compote first by whatever recipe you choose to follow.
Look out an ice cube tray or several ice cube trays to store your compote.
Pour the compote into the trays leaving room for the liquid to expand.
Cover your tray and pop in the freezer for around 3 hours or overnight.
Once they are fully frozen, pop the ice cubes into a freezer bag. You could make up several portions ready to use at your convenience.
They will be fine in the freezer for around 10 months.
---
How To Defrost Blackcurrants and Redcurrants Before Use
You won't always need or want to defrost your blackcurrants and redcurrants before use and this is fine. However, if the recipe does require them to be thawed first then just simply pop them in the fridge overnight to soften. If you need them quickly you can thaw them in some tepid water and this process only takes a few minutes.