Blackberries grow very successfully in both the wild and in gardens so you might find yourself with far more than you can easily use. Picking blackberries can be a great way of entertaining the kids during the summer break but what to do with them once home? There are many ways of using up a blackberry glut, ensuring that none of them are wasted.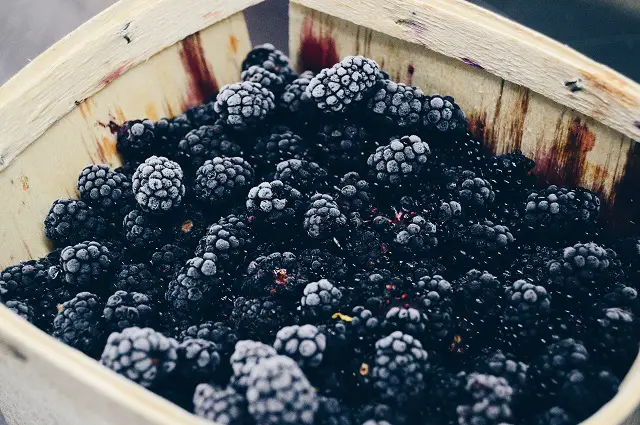 We explore some creative ways of making the best use of excess blackberries.
---
Freeze Your Blackberry Glut
Can't quite decide what to do with your abundant supply of blackberries? Why not pop them in the freezer until you do? They are perfectly fine stored in this way and will taste just as nice once thawed out. They make the perfect topper to overnight oats as well – just pop straight on top and leave in the fridge to thaw until the morning.
Smoothies
Smoothies are a win-win treat for all the family and they are packed full of healthy vitamins too. You can make your smoothies using both fresh and frozen berries so why not get creative and make some different flavours up?
Jam & Chutney
Blackberries make a fine jam but they are also delicious as a chutney to accompany the pork. The sweetness combined with the tender pork makes for a delicious side dish. Best of all you can make too much and then freeze some too.
---
Making & Infusing Alcohol
Blackberries infused with wine and whisky make delicious drinks that can be enjoyed all year round. You could even make these as Christmas or birthday gifts for your friends and relatives. Who doesn't love a creative gift made with love? All you really need is an airtight jar, a bottle of wine and whisky, and your blackberries.
Blackberry Infused Whisky Recipe:
Wash some jars to use for your concoctions.
Select the blackberries you'd like to use, choosing firm ones.
Give the blackberries a wash.
Pop the blackberries in the base of the jars.
Cover with whisky to suit.
Stir before closing the lid.
Shake the jar every day and place it in a cool, dark place.
When ready, strain your infused whisky.
Pour in a bottle and enjoy.
---
Bottling and Canning Your Blackberry Glut
Blackberries have a short season life so bottling them allows you to preserve them. Blackberries do very well being canned and can be preserved ready to use in a pie filling, for jam, or a sauce for those savoury dishes.
---
Give Away Your Extra Fruit
Not everyone has the means or mobility to go out foraging for blackberries. Why not bear this in mind when out picking them and share them with those who will really appreciate them? Or let your kids take some into school to share out at snack time – nothing tastes better than wild berries.
---
Use Up Blackberries in Baking
Who doesn't love baking? And even if you aren't a fan, you'll still enjoy the tasty end result of using up blackberries in your favourite recipes. Imagine a home full of smells of blackberry pies and muffins… Baking is a fun and convenient way of using up those excess blackberries.
---
Why Not Make Blackberry Muffins?
You Just Need:
320g all-purpose flour
150g halved blackberries
1tbsp baking powder
½ tsp baking soda
½ tsp salt
2 good sized eggs
A small amount of milk
200g sugar
112g butter
1tsp vanilla extract
Makes 12 yummy muffins
Method:
Preheat oven to 200°C
Line a muffin tin with 12 paper cases
Mix together the flour, baking powder, baking soda, and salt.
In another bowl combine melted butter with the eggs, milk, sugar, and vanilla extract.
Combine the two bowls of ingredients into one bowl and stir well.
Add the halved blackberries, draining any excess water.
Pour the mixture evenly into the paper cases.
Bake for approx 20 minutes.
Leave to cool and enjoy.
Why not use them as a breakfast treat or with ice cream as a dessert?