If you've got too much fruit, you might be wondering if you can freeze quince to use later? The good news is that it's relatively easy to freeze this fruit and store it for a few months in your home freezer.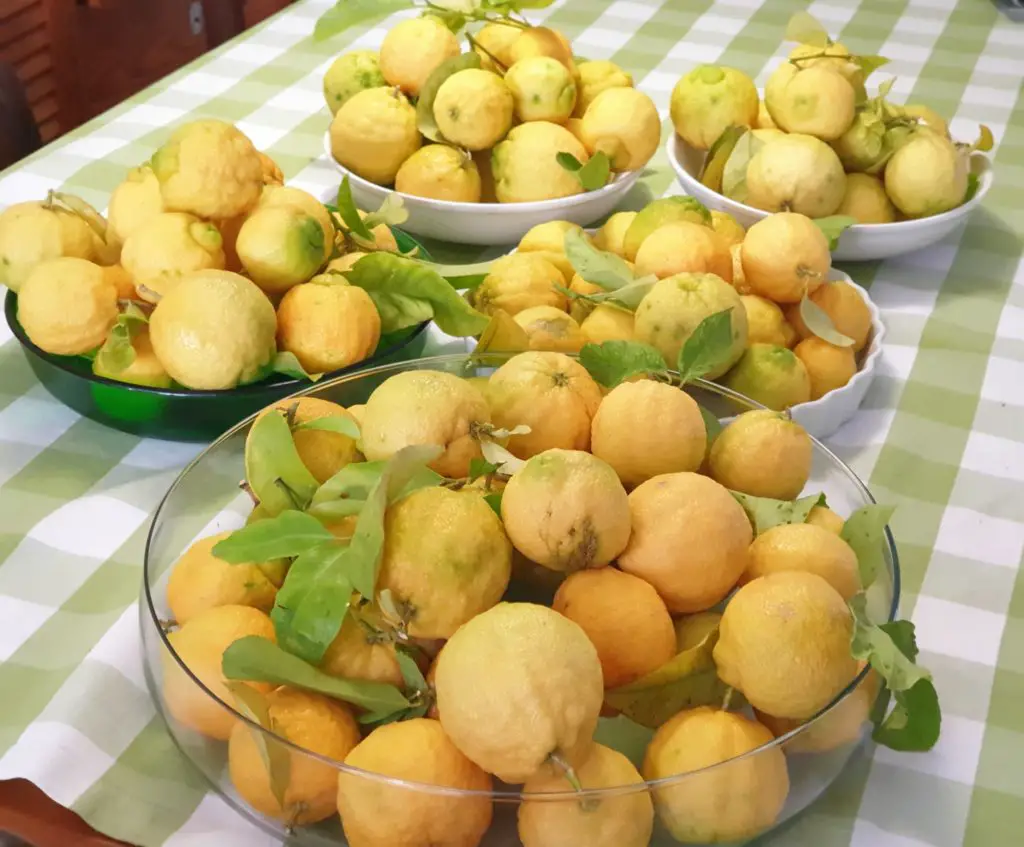 About Quince
These tart fruits have many uses in the kitchen and are closely related to the apple and pear family. Their taste can be likened to that of a cooking apple, so they might not necessarily be eaten fresh on their own. They do, however, make a great addition to desserts and cakes.
Quince fruit can be grown easily in UK gardens so you might find yourself with a glut of quinces.
The good news is that they are ideal for freezing, so you can use this method if you aren't sure what to do with them just yet. Our guide will take you through all the steps on how to freeze quince.
---
Preparing Fresh Quince For The Freezer
Wash your quince well, removing any dirt and debris. You'll also want to peel your quince before freezing ideally as it's easier for using when needed.
---
---
Top Tip – Can I Freeze Quince Whole?
You can freeze your quince straight from the tree if you like, but it's best to prepare them first by softening them in some boiling water.
You don't want them too soft though so keep a watchful eye over proceedings. Once they've completely cooled you can bag them up and freeze them.
---
How Should Quince Be Frozen?
The easiest way to freeze your quince is to flash freeze and then pop them into bags as it is convenient for using when required.
Wash the quince well, ensuring there are no rotting sections and all dirt is washed off.
Peel your fruit and remove the core.
You should then aim to chop the quinces into evenly sized chunks.
Spread out your chunks on a tray lined with baking paper and pop in the freezer overnight.
You can remove them from the freezer once they've completely frozen over and pop them into sealed bags.
Once frozen, quinces will last up to 12 months.
You can freeze your quince in syrup which helps preserve the texture and taste.
Prepare a sugar or syrup liquid for your quince.
You could then poach your quince in this liquid once you've washed them and prepared them for poaching.
Once they've poached for the correct time, let them cool down completely.
Pop in a container and freeze until you need it.
---
How To Defrost Quince Before Use
To defrost quince prior to use, simply pop the bag or container in the fridge overnight. You can also leave them out on the kitchen worktop for a quicker thawing process. If your recipe requires a soft consistency then you can also use the defrost setting on the microwave.
---
How to Freeze Quince – FAQ's
Can you freeze quince paste?
Quince paste (also called membrillo or quince cheese) is suitable for home freezing. Quince paste will last for several months in the fridge and will last even longer if you freeze your quince paste.  You can either freeze your quinces whole or, perhaps easier,  cook then strain them and pop them into containers suitable for the freezer. Once frozen, they will keep well for up to 12 months.
Can I freeze quince jelly?
Quince jelly is a delicacy enjoyed by many although its popularity has wavered in recent years. Not often found in shops, quince fruit trees can be found in UK gardens which produce their very own glut to enjoy. You can make all the quince jelly you like and then freeze it for up to a year. When you are ready to use it up, simply pop in the fridge until it thaws – overnight is ideal.
Can you freeze stewed quinces?
Freezing stewed quinces is ideal for preserving a glut you are not able to use up right away. You can freeze it in its liquid and just thaw it when you are ready to use it. Or you can use the liquid in other recipes and simply freeze the stewed quinces separately. Quinces are such a versatile fruit and this goes for storing them as well.