Is your pear tree the gift that keeps on giving this year? Overrun with a pear glut and not sure what's best to do with them? Luckily for you, we have rounded up the best ideas on what to do with your glut of pears. The good news is that juicy pears can be used in so many different recipes – your only problem will be deciding which to use!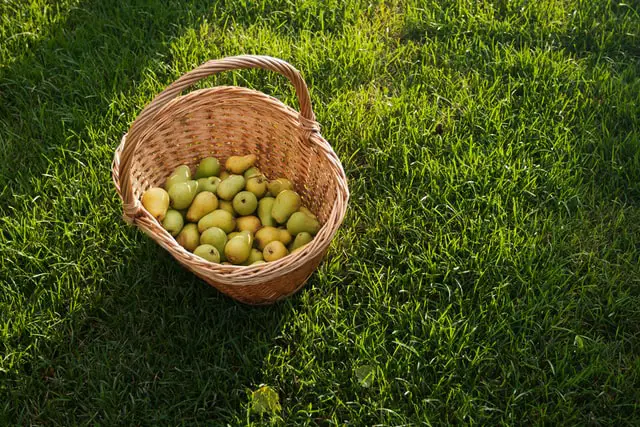 Here's our top tips on what to do with that glut of pears!
---

Grating Pears
Grating pears is an especially good option when they are still a bit firm to the touch. Once grated, you can use them in a whole host of recipes. Why not make some cakes or scones with the pears? Or pop in summer salads, desserts, or bread? It can also make a very tasty cereal topper.
---
Freeze Your Pear Glut
Pears stay perfectly edible in the freezer and this is a great option if you have too many to use all at once. You can core and slice them and pop them into the freezer until ready for that delicious pie or those tasty muffins. They don't lose any of their juiciness or goodness by being frozen either making this a great pear preservation method. Our guide to freezing pears covers preparation and the best freezing methods for your fruit.
---
Make Pear Smoothies
Smoothies are great snacks and a great way of getting those much-needed vitamins into your body. If your pears are going a bit soft and you fear they will go bad – don't worry as this is the perfect time to whizz them up into a smoothie. Pear goes well with other fruit in a smoothie or you can enjoy it on its own. Smoothies are also a great way to use sliced frozen pears.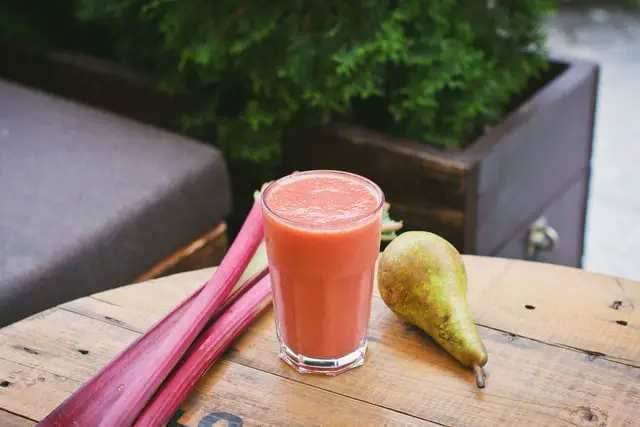 Super Easy Pear Smoothie Recipe
Slice up some pears.
¾ cup of milk.
1 tbsp honey.
Pinch of Cinnamon spice.
⅓ cup of oats (optional)
Blend together and enjoy!
---
Preserve Your Pear Glut – Jam & Chutney
When you think of favourite jams and chutneys you may not have tried, or thought about, trying pear as the fruit choice. Once you have though, you'll wonder why you haven't because this juicy fruit makes a delicious preserve. Chutney goes well as an accompaniment to the traditional ploughman's lunch and pear jam is lovely on homemade bread.
Tip: Combining spices with your jam or chutney can improve the flavour a great deal. Try cinnamon in jam and cayenne in chutney.
---
Make Boozy Pear Treats
Got some pears to spare and a bottle of vodka? This is another great way to preserve pears to enjoy later. Why not slice some pears, pop in a sealable glass jar, and add the vodka. 4 or 5 days later you can enjoy a glass of fruity vodka after a hard day at the office. Perhaps you are more of a gin drinker? Fear not, you can carry out the exact same process, and leave for around a week.
Pear And Apple Infused Gin
You will need:
4 red apples
1 big pear
Dried pears (optional)
Bottle of gin
Glass jar with lid
Method:
Cut the apples and pear into slices.
Place the chopped fruit into a clean glass jar.
Pour the gin over the fruit and shake well.
Store in a cool dark place for 1 week, shaking daily.
Strain the fruit when ready.
Pour flavoured gin into a glass jar and enjoy.
---
Bottling and Canning Your Pear Glut
Ripe pears are perfect for bottling or canning and there's something wonderful about having fresh fruit in a jar on your shelf. They are ideal for snacks, pie fillings, crepes, or cakes. You can choose to make preserved pears using both sugar or low-sugar recipes. The bonus of using a little sugar means the pears will stay fresh longer.
You can preserve pears using the following:
Sugar water 
Honey
Apple or grape juice
Bottled lemon juice
Spices
Our detailed guide on bottling fruit gives an overview of how easy it is to preserve fruit using this method!
---
Have a Pear Glut Picking Party
Dreamed of having a garden full of pears and now got your wish and more? If you have no idea what to do with a glut of pears and don't have time to cook and bake, consider giving some away. Why not invite your friends over to pick some? A great excuse for a get-together and you'll be happy knowing they've gone to good homes. You could pick some for the local care home or hospice also. Those good deeds will earn you brownie points in the karma department!
---
Make Baked Pears
Perhaps the most obvious way of using up a pear glut is to create some yummy creations in the kitchen. It's a good excuse to make and enjoy some treats, happy in the knowledge those pears have had a purpose. Is there anything better than a house full of delightful smells as you bake to your heart's content? You can stew your pears for sauces or desserts, add to muffins, make a crumble, make ice cream, or some savoury dishes.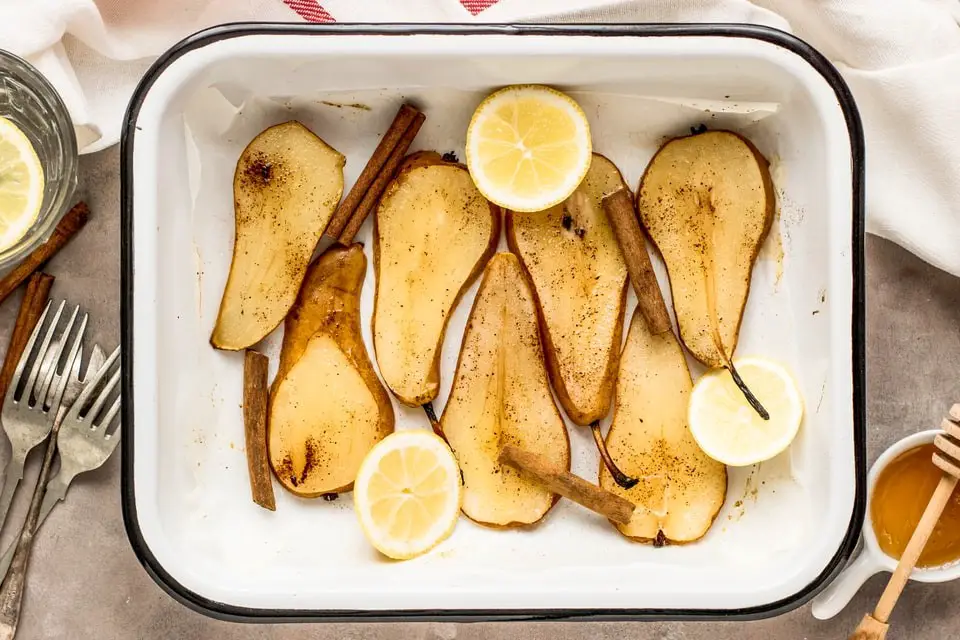 Here is our favourite sweet pear dish:
Baked Pears With Walnuts And Honey
2 large ripe pears
¼ tsp cinnamon
2 tsp honey
Crushed walnuts, enough to top.
Slice the pears in half and cut a small piece from the other side so they lie flat. Place some baking paper on a tray and lay the pears down. Make sure you remove any seeds and then add some walnuts, cinnamon and honey onto each one. They will cook at around 170 degrees and be ready after 30 mins. For some extra naughtiness why not add a lovely scoop of ice cream.
---
Further Reading
Many ideas to use up a glut of apples are also transferrable to pears, or the two fruits can be used together in many recipes. Check out our apple glut ideas for extra inspiration!