When your gooseberry bush is well established and begins rewarding you with a glut of juicy gooseberries, it's a pleasing sight. Once harvested though, they don't last very long meaning they might spoil before getting used. A solution to this is to freeze gooseberries ready to use at your leisure. That's right, gooseberries can be frozen just as well as other fruits.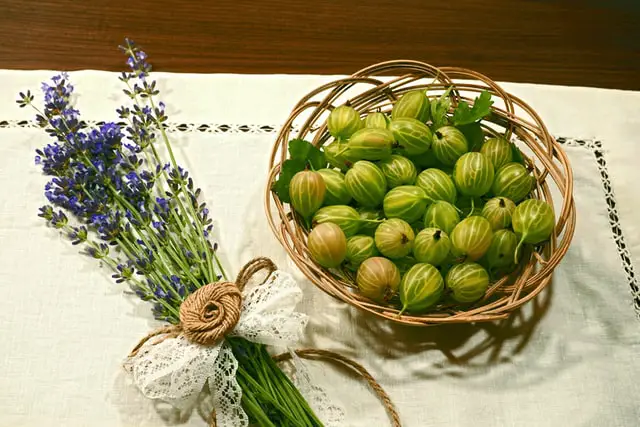 Freezing the fruit means you can use it at a time to suit you, and they are suitable for a range of recipes after being frozen. You can make them into chutney, sauces, jam, summer drinks, cakes, trifles, and ice cream. Packed full of healthy vitamins, gooseberries don't just have to be eaten during one season.
---
Preparing Gooseberries For The Freezer
You should aim to freeze your gooseberries as soon as you've harvested them and when they are nice and ripe. They will need a wash to remove any dirt and then you should also remove the stalks and any leaves. Gooseberries are firmer than some other berries and cope well in the freezer.
---
Top Gooseberry Freezing Tip
Gooseberries can last a mind-blowing 2 years in the freezer if left untouched in a sealed container.
---
How Should Gooseberries Be Frozen?
There are a few ways you can freeze your gooseberries and we will talk about them now. However you opt to freeze them, you'll have tasty treats at hand whenever your heart desires.
---
Flash Freezing
To freeze goosberries fresh from the bush:
Wash them well, they will be firm so not as delicate to wash as some of the berry varieties.
Take off the stalks and any leaves.
Leave to dry on a towel and wait for them to air dry.
Prepare a tray complete with some baking paper.
When they are dry, place the gooseberries evenly on the tray.
Pop in the freezer for a few hours or overnight.
Once fully frozen you can divide and bag them up.
Pop the date on each bag so you know how long they've been frozen for.
Freezing In Sugar:
You can use this option if you prefer a sweeter gooseberry or you plan to eat on their own as a snack:
Wash the gooseberries well to get rid of any dirt, and remove stems.
Pour some sugar onto a tray and spread it out evenly.
Pop the gooseberries onto the sugar while wet.
Roll each gooseberry over the sugar until well-coated.
Pop the sugared gooseberries into a bag or container keeping headspace.
This frozen method will last a year in the freezer.
---
How To Defrost Gooseberries
You can defrost gooseberries either in the fridge overnight or at room temperature for a speedier method. Either way, you'll want to place some kitchen towel at the bottom of the bowl you use for defrosting. This is to prevent a puddle of water from forming and making a mess. Some recipes will be suitable for use while still frozen such as cakes and pies.
Further Reading
Find out how to freeze berries in our more general guide to freezing fruit.