If you've never eaten frozen grapes as a juicy treat on a summer's hot day then you've seriously been missing out. With this in mind, you can indeed freeze those grapes. This is great news if you've grown a successful grape vine in your garden and have a grape glut, or you couldn't resist the bargain section at the supermarket! Even if you have some that have gone a bit soft, they'll still freeze well so don't contemplate throwing them out.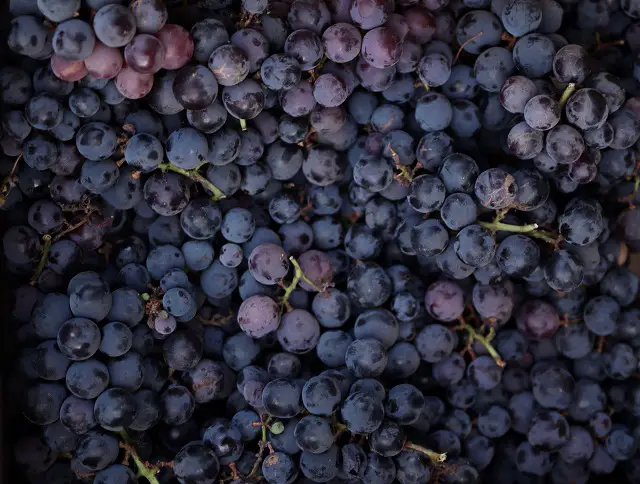 You can successfully freeze any colour or variety of grapes so it really depends on your taste preferences. Green grapes tend to be a little less sweet than other varieties but are still great tasting. Freezing grapes is handy for smoothies, jam, eating as they are, and a quirky alternative to ice cubes in your choice of tipple.
---
Preparing Fresh Grapes For Freezing
There's next to no prep involved in preparing your grapes for the freezer which is great when life is so busy. Simple wash, dry, and remove the stems.
Freezing Grapes – Top Tip
Before you freeze your grapes, take the stems off first – you'll thank us later! It just saves faffing around before eating them and means you can pop straight in your mouth – yum!
---
How Should Grapes Be Frozen?
Freezing grapes couldn't be much simpler, especially as they can also be enjoyed frozen. Still, we provide you with a step by step account to safely popping your grapes in the freezer.
Select your grapes for freezing and wash them well.
Leave on a towel to air dry.
Remove the stems once they have fully dried.
Line a tray with baking paper and spread the grapes out evenly.
If you have a lot of grapes you may need to do this several times.
Pop in the freezer overnight.
Once fully frozen you can bag them up into portions or pop in a container.
Put them back in the freezer with a label ready to be enjoyed as and when required.
---
Should You Freeze Seeded Grapes Or Seedless?
You can freeze both varieties as the seeds in grapes are completely edible of course. If you plan to use your frozen grapes as a snack then you might prefer to go with seedless so you don't get that extra crunch! For the purpose of smoothies, seeded ones add that extra texture and are perfect.
---
How Long Should Grapes Be Frozen?
Once you've frozen your grapes you can leave them in the freezer for up to 12 months so that's a whole year's supply of treats.
---
How To Defrost Grapes Before Use
We've already pointed out how delicious (and nutritious) frozen grapes are but you can opt to defrost them too. Simply remove from the freezer in their container and leave to thaw in the fridge overnight.