Medlar is definitely one of those less talked about fruits in the UK. You may even have never heard of it at all let alone sampled it.  It's not a fruit you find in the supermarkets very often so if you have your own medlar tree you will be treated to fruit not many will perhaps have experienced. Have you harvested a glut of medlar fruit and now wondering how on earth you will use up this unusual fruit? Worry not, our guide will show you how to freeze medlar which is great for avoiding any waste.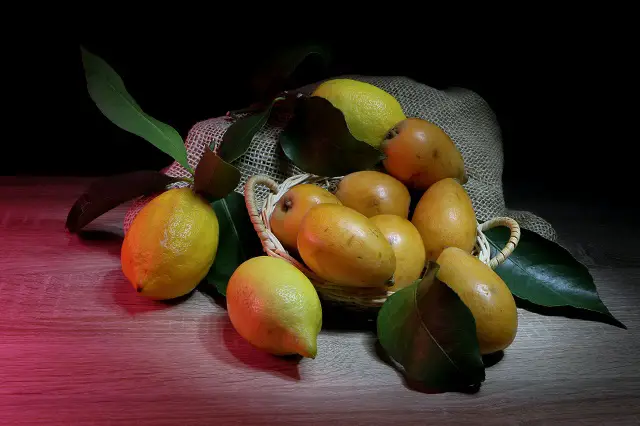 Medlars, often referred to as the fruit of winter, can be used in a range of recipes including eating raw with yoghurt, eating with cheese, making into medlar cheese, or turning into jelly. Having some medlar stored away in the freezer allows you to experiment with this fruit at your leisure.
With them becoming a rarity in the UK, you'll find the ability to freeze them even more rewarding.
---
Preparing Fresh Medlars For The Freezer
To prepare your medlars for the freezer you will need to wash them and then slice off the top and the bottom of each. Most recipes you will find for medlar fruit require blanching, so you can do this before you freeze them too.
Top Tip – Freezing Medlar Whole?
It's fine to freeze medlars whole if you prefer – you don't even need to peel them. Just bag them up ready to use when you want them. However, most people tend to blanch the fruit first as it's mostly used in this form.
---
How Should Medlar Be Frozen?
Follow our straightforward guide to freezing your medlars. This winter fruit can be enjoyed throughout the year in jams, cakes, and crumbles.
Freezing Medlar Slices
Wash the fruit well to remove any dirt.
Leave to dry or pat them dry with a clean towel.
At this point, you can remove the seeds for convenience and slice the medlar into even pieces.
Prepare your tray with some baking paper and spread the medlar pieces out on it.
Flash freeze them overnight or for a good few hours.
Once fully frozen, pop the pieces into a sealed bag or container.
Label and use them within 8 months.
Freezing Blanched Medlars
Once you've picked your medlars they need to be left until they are nice and soft.
You can then spoon out the medlar and separate the pips from the pulp.
You can then separate the medlar purée into ice cube trays.
Freeze for a few hours or leave overnight.
Then transfer the cubes to bags or containers ready to be used in your recipes.
---
How To Defrost Medlar Before Use
You can simply remove the medlars from the freezer and even thaw them in the fridge or they can be left on the worktop.